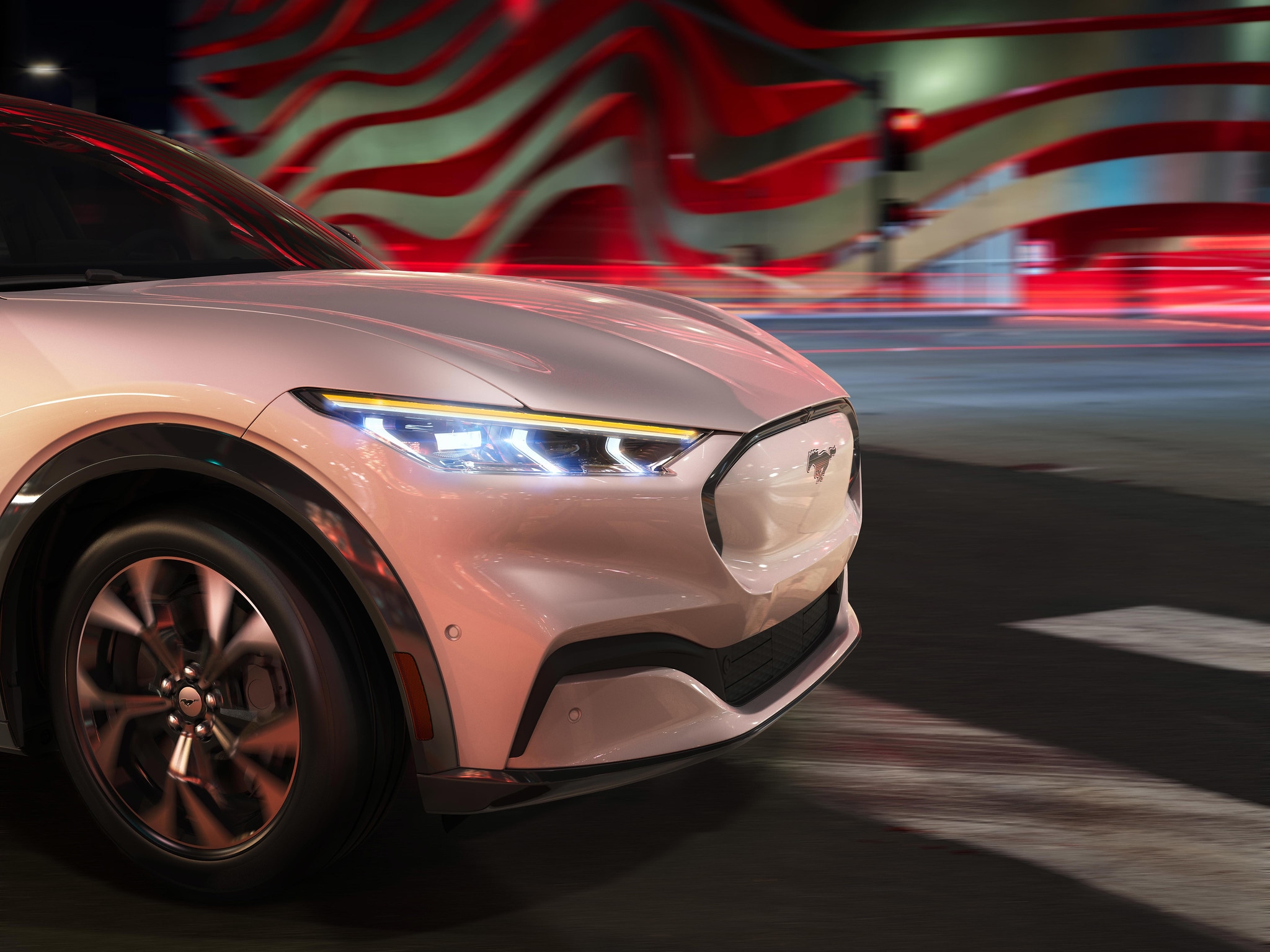 There's nothing quite like the 2021 Ford Mustang Mach-E, as this model revamps the unmistakable design of the classic Mustang and adds ground-breaking electric powertrain technology. Not only is the Mach-E a crossover model that builds on its predecessor, the Mustang coupe, but the Mach-E also has all-electric engineering to optimize performance and efficiency. Offering drivers a preview into the future of mobility, Ford will offer the Mach-E in late 2020. Stop by Titus-Will Ford in Tacoma, WA to browse our current performance-oriented Ford models, as we all wait for the 2021 Mustang Mach-E to arrive later this year. 
Under the Hood
The Mach-E lets you choose between standard- and extended-range battery packs, which come with optional all-wheel drive. With AWD, the GT trim level has a whopping 459 horsepower and 612 lb-ft of torque that can go from 0-60 mph in less than 4 seconds. The standard Mach-E has up to 332 horsepower and 417 lb-ft of torque, and you'll also find an adaptive-damper system to improve ride comfort and handling.
Range and Efficiency
The Mach-E has an EPA-estimated range of 300 miles, and you can also choose a fast-charging option to reduce the amount of time it takes to recharge the battery. To prepare for the future of electric mobility, Ford is set to launch a new network of charge stations in the U.S. that will eventually total 35,000. This will be the largest network for an auto brand, though you'll also be able to charge at home with 120-volt and 240-volt outlets.
Design Features
There's exceptional cargo space thanks to the smart design (the battery is located under the floor), and you'll also find a wide range of amenities and high-tech infotainment options. There's ambient lighting, heated seats, wireless charging, a sunroof, and smartphone connectivity. There's also 60 cubic feet of cargo space with the rear seats folded flat. You can also find a 15.5-inch touch screen infotainment system, which pairs with the latest generation of SYNC® technology and available Bang & Olufsen audio.
Make an Inquiry
* Indicates a required field