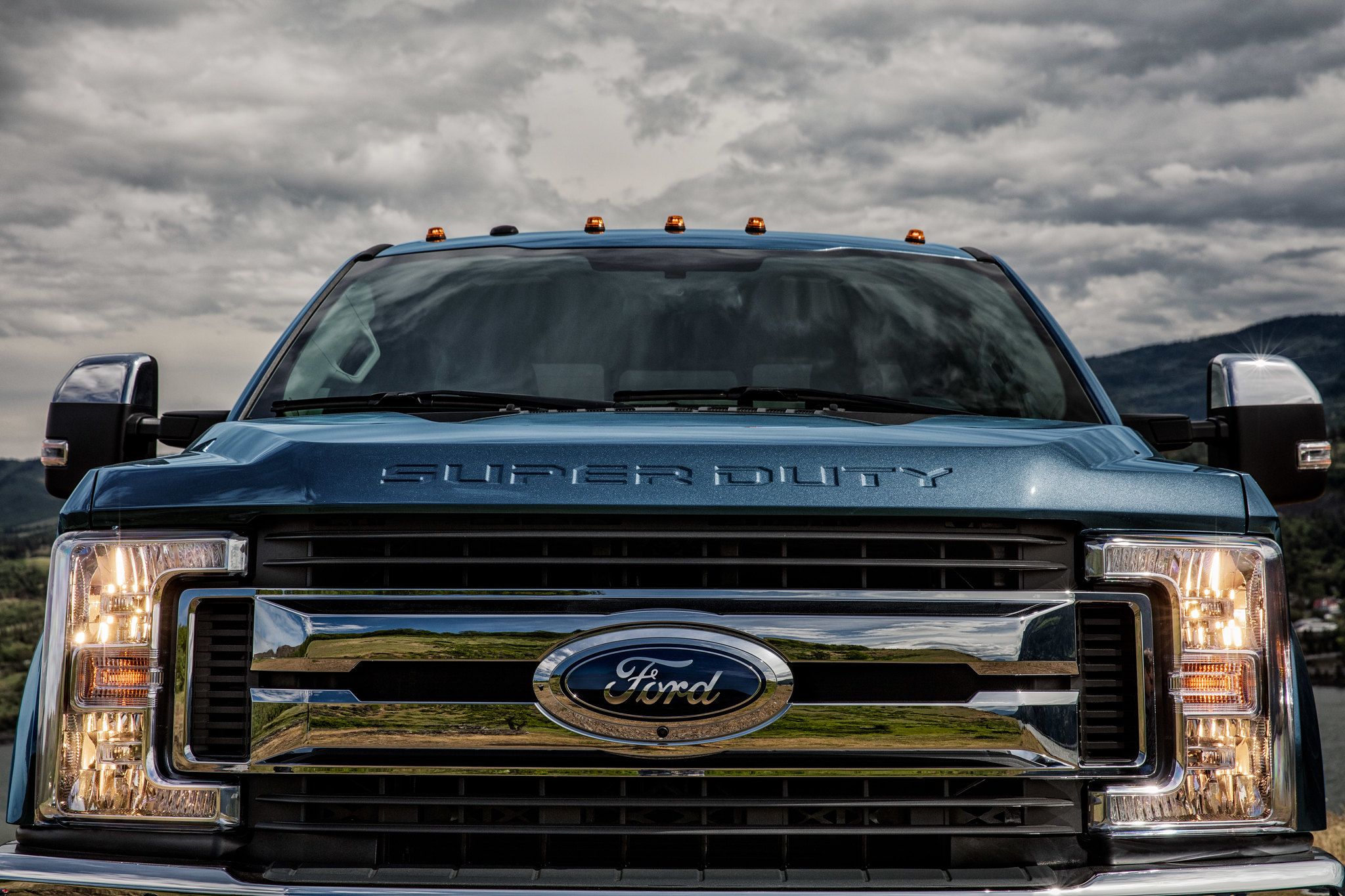 Your research into a new vehicle has led you to two very clear conclusions: You want a truck, and you want America's best-selling truck for the past 42 years and counting. What you aren't sure about is which Ford Truck you need between the legendary F-150 and the mighty Super Duty. Fortunately, the differences are pretty clear and easy to compare. The right truck for you comes down to your needs and wants more than anything. Depending on what those are, either the Ford F-150 or the F-Series Super Duty are the best choice of any truck on the market today. To learn more about which of these two titanic trucks is best for you, stop into Lakewood Ford in Lakewood, WA. 
Why the Ford F-150?
The Ford F-150 is usually the preferred choice if you just want the pleasure of owning a truck. The new F-150 is big, confident, bold, and intelligent, making it a standout with lots of presence. It's also a great option if you're an off-road enthusiast, and its F-150 Raptor trim even offers something for the performance enthusiast in you with 450 horsepower.
If you plan to use the F-150 for work, it's plenty capable - in fact, it's more capable than any other full-size pickup out there. With the F-150, you can get best-in-class payload capabilities with the 5.0-liter V8 and a best-in-class conventional tow rating of 13,200 pounds with the 3.5-liter EcoBoost® twin-turbo V6.* That's more than enough for most jobs, and enough to get your boat down to the lake or camper to your planned getaway.
Why the Ford Super Duty?
While the Ford F-150 makes a big splash, the new Ford F-Series Super Duty does it up even bigger. With the Super Duty, you can get your fair share of luxury with the King Ranch®, Platinum, and Limited trims, so you don't have to give up any of the finer things to enjoy massive presence and massive capability.
Speaking of massive, the 2020 Ford F-Series Super Duty is the ideal choice if you have massive towing and hauling needs. In fact, the Super Duty has been rated best-in-class in several key areas of heavy-duty capability, including maximum diesel gooseneck/fifth-wheel/conventional towing and best-in-class maximum payload. If you need to carry a 7,850-pound payload or tow up to 37,000 pounds, the 2020 Super Duty is the right truck for the job.