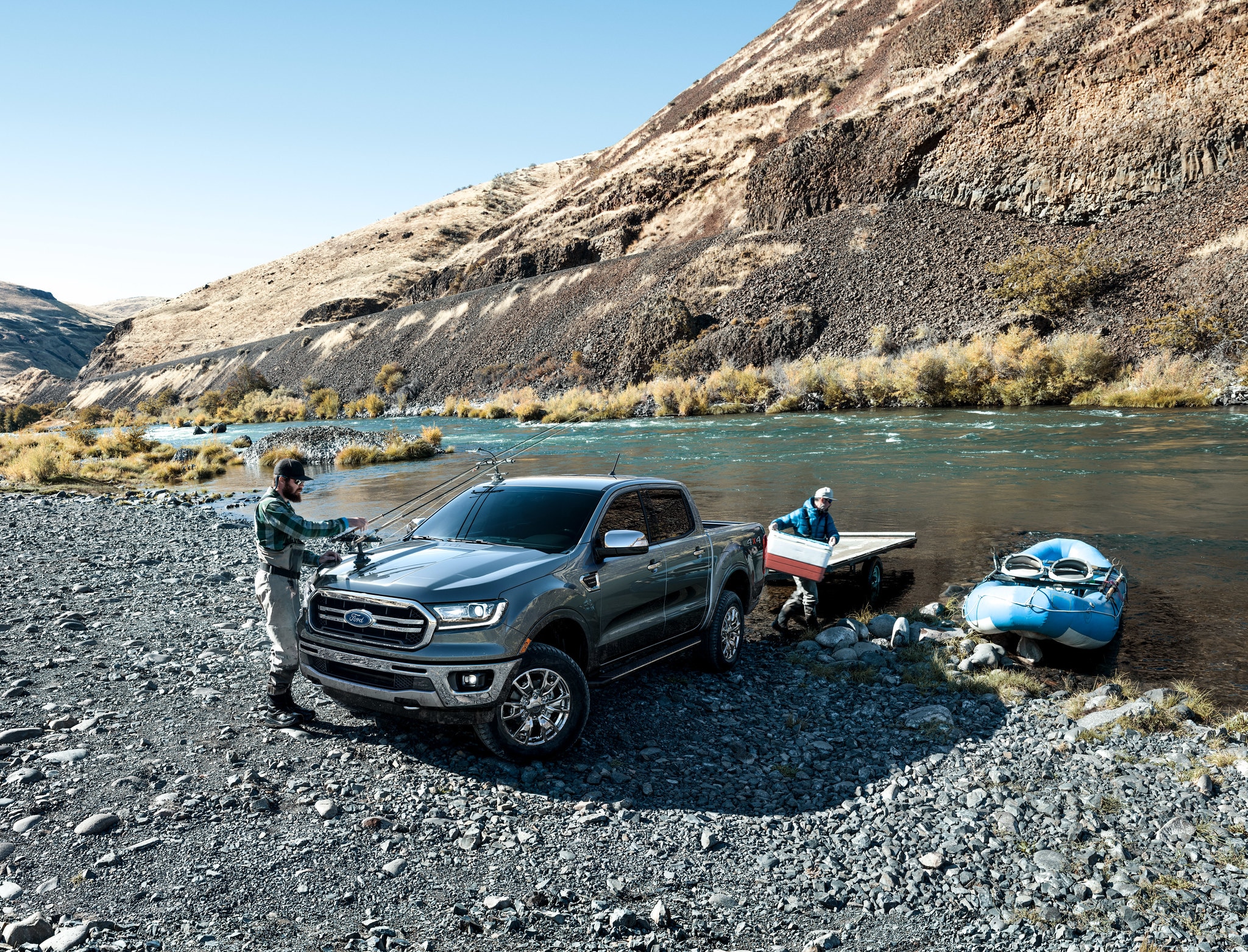 With the addition of the Ranger to the Ford lineup, you now have even more options when considering a Ford pickup. If you love the Ranger as much as we do, you will probably want to customize it with a few accessories. Here are some of our favorites. Call us here at Lakewood Ford in Lakewood, WA if you need some help deciding on which accessory to pick for your Ford Ranger. 
Rear Seat Entertainment
Long drives with kids can often lead to a lot of backseat complaining. This Rear Seat Entertainment package can help keep the littles entertained with dual screens.
Portable Mini Fridge
Your weekend adventures will be cooler than ever with this portable mini fridge. It can hold up to 19 quarts and can be used as either a fridge or freezer. The carrying strap makes it easy to take with you.
Battery Jump Starter
If you ever find yourself with a dead battery, it can be a hassle waiting for someone to come and help you. This battery jump starter can get you back on the road in minutes.
Bed Cover
Keep your tools and other cargo away from prying eyes and sticky fingers with a bed cover. Choose from a variety of styles including soft roll tops, a hard tonneau, or even a truck cap.
Bed Slide
With a bed slide, you will be able to reach your cargo a lot easier. This can be particularly helpful for heavier or larger items. The bed slide is compatible with a truck cap or bed cover so you can keep your items secure and accessible at the same time.
Floor Liners
You want to keep your truck looking nice as long as you can.  A set of all-weather floor liners can protect the floor from dirt, water, and anything else you might carry in on your shoes. Best of all, they can easily be cleaned with a quick spray down from the hose.