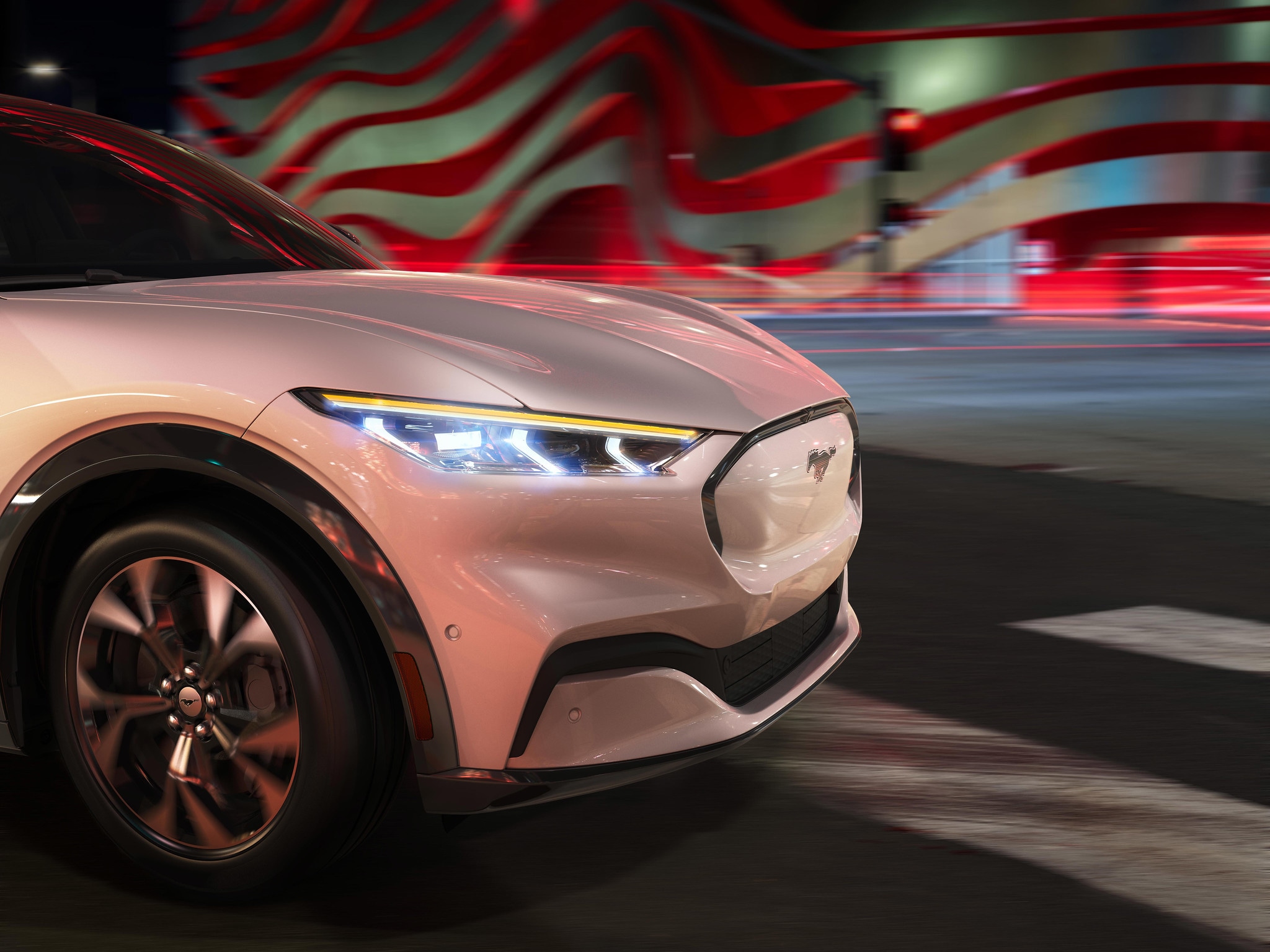 The Mustang Mach-E is an all-new, all-electric vehicle from Ford expected to arrive in time for the 2021 model year. If you're interested in learning more about Ford's revolutionary new crossover, keep reading. Contact Lakewood Ford in Lakewood, WA today to find out how you can reserve a brand-new 2021 Mustang Mach-E before anyone else.
All-Electric
The Mustang Mach-E is Ford's first-ever foray into the world of all-electric crossovers and will be offered with two batteries: the standard 75.7 kWh battery and an extended 98.8 kWh pack. When combined with the rear-wheel drive configuration of the Mustang Mach-E, the extended range battery is expected to deliver up to 300 miles of electric range. All-wheel drive models with the standard battery pack can expect to see 210 miles of electric range.
Charging
The 2021 Mustang Mach-E comes with a charging cable that can restore up to 80 percent of its battery in a night. An available fast charge station from Ford can be professionally installed in your home and will repower your Mach-E's battery at a rate of 32 miles per hour of charging. If you're looking to take a road trip in your new crossover, the Mach-E will be supported by an infrastructure of 35,000 charging stations across the United States and Canada.
Mustang Performance
The all-new Ford Mach-E bucks all expectations for an electric vehicle by delivering hair-raising power that is worthy of the Mustang moniker. The mighty Mustang Mach-E is expected to go from 0-60 mph in under four seconds, generate 612 lb-ft of torque, and reach up to 459 horsepower.
Design
In addition to being inspired by the Mustang's mighty performance capabilities, the Mach-E also features a sporty, luxurious exterior clearly inspired by its namesake. On the other hand, the Mach-E's interior departs from the Mustang's race-inspired cockpit with a streamlined, modern design that features a prominent vertical touchscreen center console as its focal point. The Mustang Mach-E also includes front and rear trunk space as well as up to 60 cubic feet of cargo room.