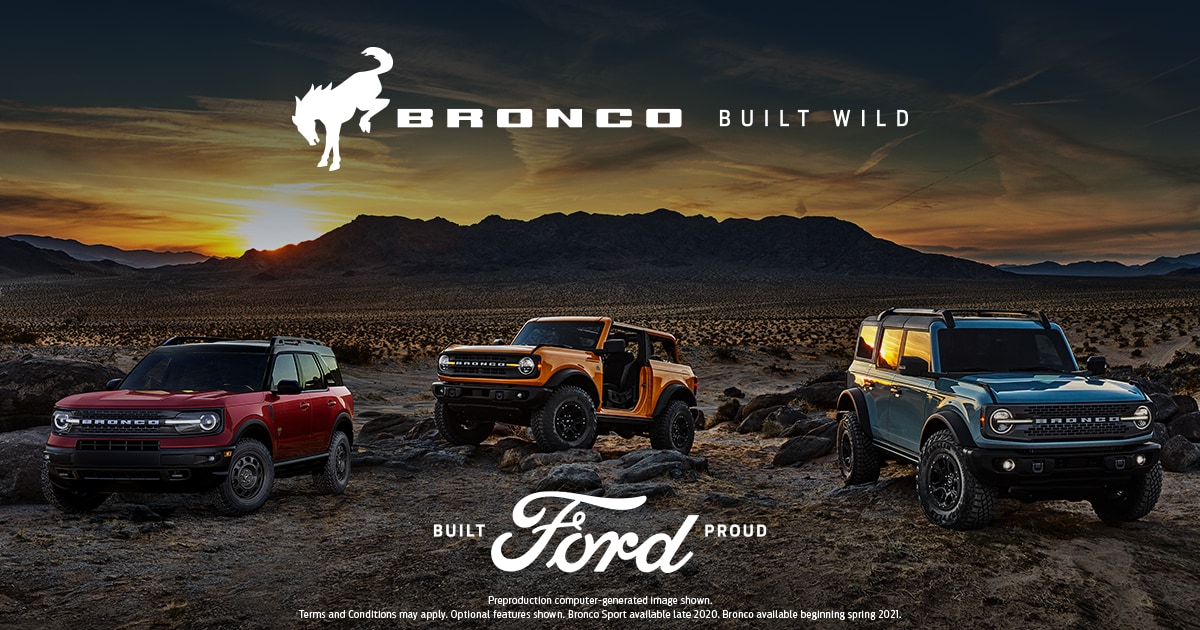 2020 Ford Bronco Release Date in Lakewood, WA
The 2020 Ford Bronco release date arrives before you know it and Lakewood Ford, A Titus-Will company, in Lakewood, WA, and near McChord Air Force Base, Tacoma, Spanaway, & Puyallup, WA - has all the latest info. We've been waiting on the edge of our seats for the new 2020 Ford Bronco to get here and we know you have too. For thirty extraordinary years, this formidable SUV was an American icon of off-road fun and an adventurous lifestyle. It came off the market in the late 1990s and, to say the least, we couldn't be more excited for its comeback.
What's Currently Known About the New 2020 Ford Bronco
There haven't yet been many particulars released about the new 2020 Ford Bronco, but there are a few things that we can safely say are true. Just like previous models, it will be a mid-size, 4x4 SUV that's built with rugged adventure in mind. This time around, buyers will also get modern-day smart technology and a bold new look that's certain to draw stares.The rest of the information that's been put out about the new 2020 Ford Bronco is primarily conjecture. We do think some of those rumors are likely accurate, so it can't hurt to examine some of the details.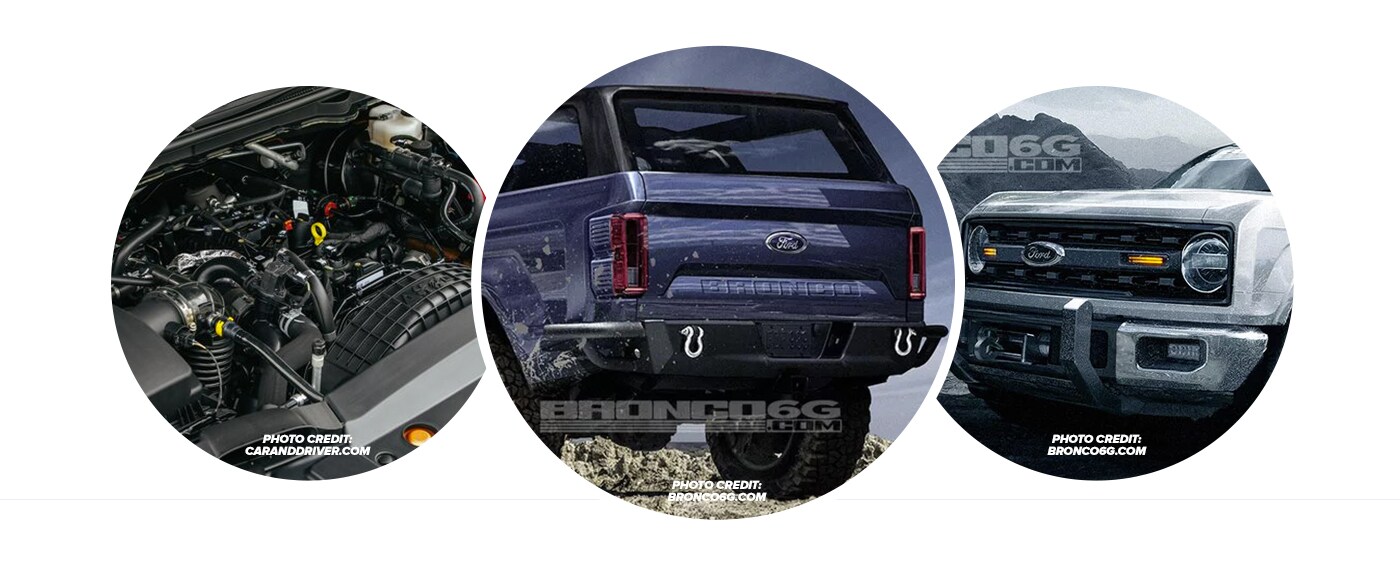 With excitement over the new model growing every day, a lot of restored, older Ford Broncos have shown up for sale online and many of them are listed for well over $80,000. Some of the priciest options fall north of $200,000 and boast upgrades like a Coyote 5.0 fuel-injected engine or a 4R70 electronic shift overdrive transmission. We're very grateful to say that it looks like the new 2020 Ford Bronco won't be nearly that expensive and will probably be priced around $30,000 for the base level trim.
What's Powering the New 2020 Ford Bronco
Obviously, the most important question about the new 2020 Ford Bronco is what makes it tick. According to sources at Jalopnik, the expected powertrain will likely feature a 2.7L EcoBoost V6 engine and 7-speed manual transmission, which comes as a result of a partnership between Ford and Getrag. This puts the new 2020 Ford Bronco in direct competition with the Jeep Wrangler, which is certainly a smart move by Ford. Also like the Wrangler, it should offer a choice either a 4-cylinder or 6-cylinder engine.

A likely second option will be a 2.3L 4-cylinder engine with an impressive 270 horsepower and 310 lb.-ft. of torque, or a V6 that puts out about 400 lb.-ft. of torque instead, as the new 2020 Ford Bronco is set to share a platform with the 2019 Ford Ranger pickup truck.Finally, this commanding SUV will provide body styles for singles and families alike. We believe customers will be able to opt for either a two- or four-door setup, meaning it will appeal to anyone who wants to tackle rough ground in their free time.
What's Expected Next from the New 2020 Ford Bronco
One thing we can say for certain is that Ford is working diligently to perfect the new 2020 Ford Bronco. Quality takes time, but the earliest models will likely start rolling in during spring 2020.In the meantime, call us today for all the latest updates. We can't wait to send you home in the new 2020 Ford Bronco you've been waiting for!